A fixture in Stillorgan Village Centre for over 50yrs
At Fenelon's Butchers, our team of Craft Master Butchers are committed with passion to source top quality beef, lamb, pork, chicken and a range of local organic meat from local Irish farmers.
Christmas At Fenelon's
🎄 Welcome to Fenelons Butchers – Your Christmas Culinary Haven! 🎄
This holiday season, make Fenelons Butchers your go-to destination for premium meats that will elevate your Christmas festivities. Whether you're a seasoned chef or just starting your culinary journey, our selection of raw, high-quality meats is sure to delight your taste buds.
🦃 Fresh Turkeys
All turkeys are from Carlow Foods Ltd, providing Irish Turkeys to Fenelon's Butchers, all turkeys are free range. Why not Embark on a culinary adventure with our carefully sourced, fresh raw turkeys. Perfectly prepared and ready for your personal touch, our turkeys promise a festive feast that you can proudly call your own, all turkeys are from Carlow Foods.
🍖 Hams
Celebrate the season with the finest hams, expertly cured for a taste that embodies the spirit of Christmas. Whether served warm or cold, our hams are a flavorful addition to your festive table.
🎅 Spiced Beef
For a uniquely Irish touch to your holiday spread, savor our spiced beef – a flavorful tradition that brings warmth and a touch of spice to your Christmas festivities.
🦌 Game Products
Elevate your holiday menu with our premium game products, including venison and other seasonal delights. Explore the rich, robust flavors of game meats to add a distinctive touch to your Christmas feast.
Why Choose Fenelons Butchers for Christmas?
🌟 Quality Assurance: We source only the finest meats, ensuring that your Christmas meal is of the highest quality.
🎁 Variety: From fresh raw turkeys to gourmet hams and game products, we offer a diverse range to suit every palate.
preparations stress-free.
This Christmas, let Fenelons Butchers be your culinary partner, providing the finest raw meats for a festive season filled with warmth, joy, and the joy of creating your own delicious memories.
🛒 Explore Our Christmas Collection In Store Now !
---
Opening Hours
Mon to Fri: 8.30-18.00 | Saturday 8.30-18.00 | Sunday 11.00-16.00 | Closed Every bank Holiday Monday
Traditional butchery at it's finest.
Our team have been happily serving our community for decades. Steeped in tradition, we use our skills to deliver the tastiest cuts every time.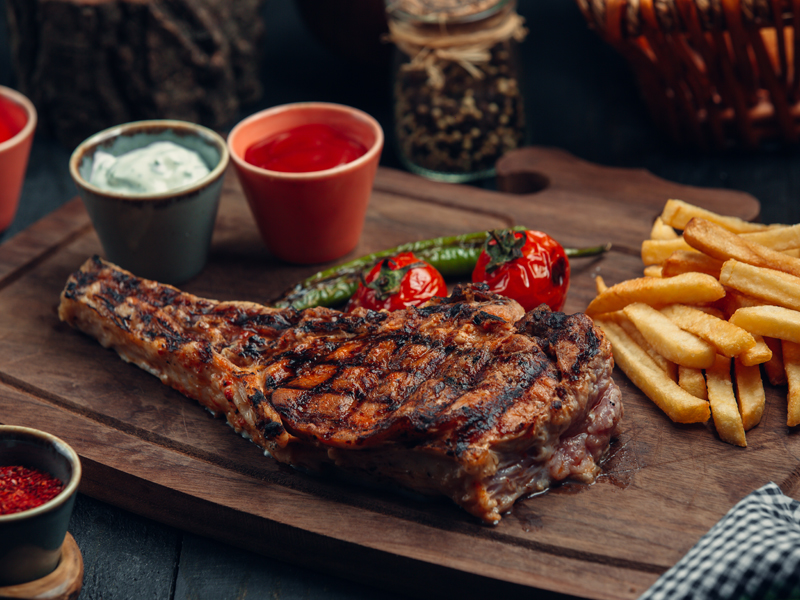 Irish Beef
All of our beef is hand reared, grass fed and locally sourced from the heart of Carlow.
Free Range Pork
From pork chops to sausages, our pork is extremely versatile for anything from quick mid week meals to the Sunday lunch show stopper.
Irish Chicken
Grade A Irish Chicken, perfect for everything from sambos to the ultimate family roast dinner!